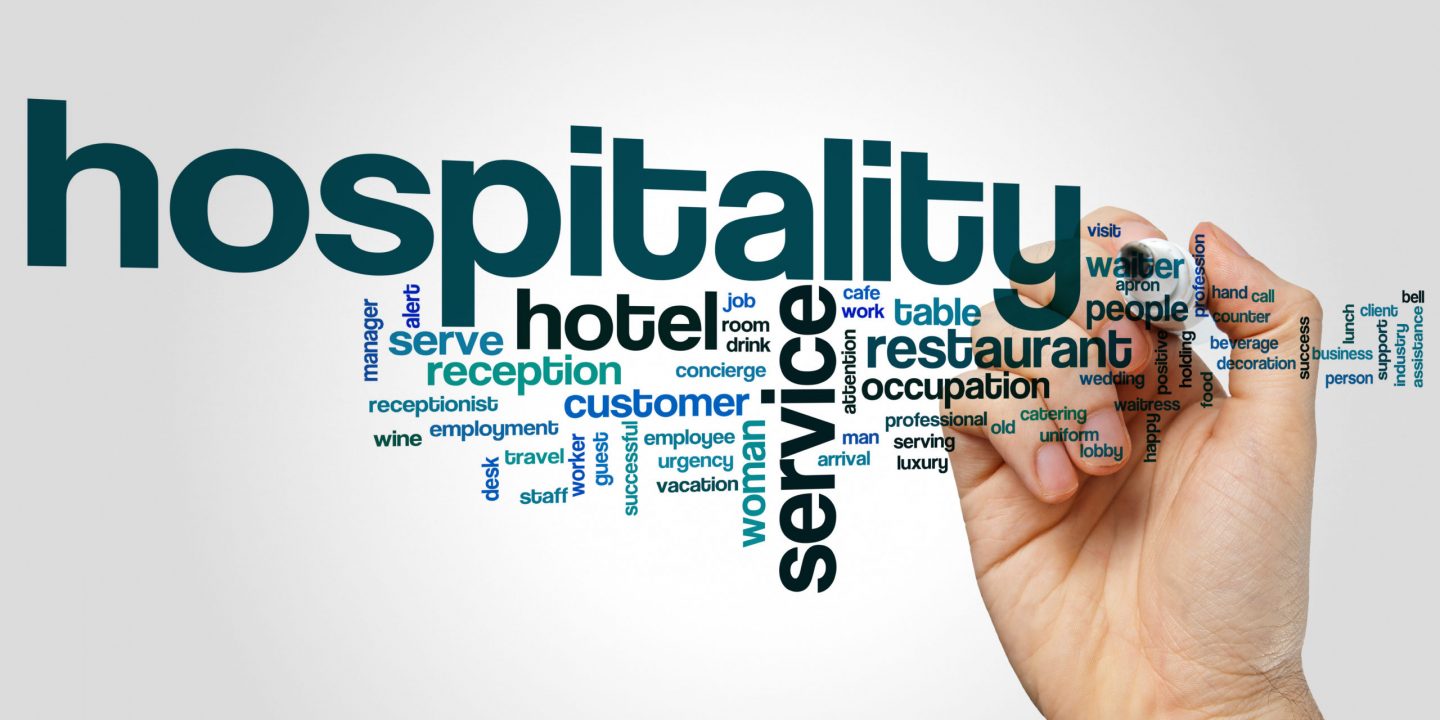 With the explosion of eCommerce activity in the past decade, various businesses have changed the way they conduct business by selling online, including those in the hospitality industry.
Restaurants, bars, hotels, and others have heavily benefitted from selling online, and this trend is set to continue. Airbnb, Bookings.com, Uber Eats, Just Eat have accelerated this trend, using technologies and innovation.
This blog will examine the trend of selling online in the hospitality industry, key details to remember and how you can start.
Introduction
The rise of eCommerce has rapidly affected not only seller behaviours but also customer buying behaviour.
eCommerce provides businesses and customers with an incredibly powerful platform to connect and has encouraged businesses to revolutionise the market by providing a customer-centric service using modern-day technologies.
The hospitality industry quickly learned that the Internet is a valuable tool. No longer are the days when customers call to make reservations over the phone. Most people book reservations from their smartphone or computer and use multiple websites when making purchases.
What has shopping online changed in the hospitality industry? – Pretty much everything.
Benefits of Online Shopping in the Hospitality Industry
1.  Increased Visibility
eCommerce has allowed many businesses, especially in the hospitality sector, to dramatically increase their visibility. Customers can be a quick Google search away from finding new places to eat or drink, book a hotel or and theme parks.
According to a report, online bookings account for 75% of all hotel bookings. And this figure will only grow with the worldwide adoption of smartphones. Many restaurants are also following this trend. As a result, digital ordering has outgrown dine-in traffic by 300%, many restaurants are shifting focus to meet new customer demands.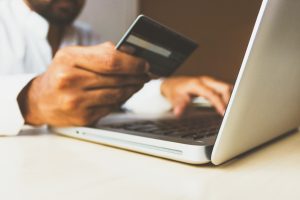 2. Increases Reachability
An online presence allows hospitality businesses to vastly expand their reachability. By creating a great online web design and using targeted marketing, you can reach out to many more people with eCommerce. If people can book a table or order online, a business is likely to attract more people.
Consequently. this also applies to hotels, where visitors can book a hotel from an entirely different country before they fly out. Online booking has revolutionised the travel industry, allowing customers and businesses to seamlessly interact.
3. Data Analysis
In recent years, we have seen more industries adopt data analytics as they realise its importance. Even the hotel and travel sectors are not left behind in this. The transition towards online shopping in hospitality has brought along vast amounts of data. However, effectively using this data is equally as important.
Simply put, the hospitality industry is data-rich. Thus, the key to maintaining a competitive advantage has come down to how well businesses collect and analyse this data.
How Hospitality Businesses Sell Online
We have seen the benefits of a hospitality business having an online presence, so now the question is 'how do I do it?'.
1.    Restaurants
For a restaurant, it is paramount to offer a sophisticated online service for the customer. There are approximately 11 million online food delivery users and that is only expected to grow. Successful delivery service is best combined with a sophisticated online presence.
Additionally, platforms such as UberEATS and Just Eat can be a great way to reach out to more customers and remove the difficult logistics required. However, these often come at a large cost. On the other hand, you can build an ordering platform using white label solutions which will also reduce long-term costs. A specialist team can help you design a custom ordering solution that will help boost sales and customer experience while selling online.
2.    Hotels
Hotels? Trivago.
For hotels, it is a similar story. eCommerce has made the booking and payment of hospitality services online straightforward. Hotels that use online bookings make the booking process faster, more accessible, and more convenient for travellers compared to those that do not.
Since the emergence of travel websites such as Bookings.com, Hotels.com and of course Trivago, it is easy for businesses to list their hotels on websites for a small fee. Alternatively, creating a dedicated eCommerce website to internally list properties and manage bookings is also an option.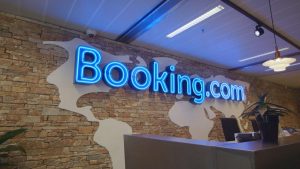 3.    Travel
The travel sector was one the first within the hospitality industry to adopt online shopping. Most flights booked are online, with the falling number of physical travel agent shops. Of course, there are a few brick-and-mortar travel agents still around, however, they are the exception rather than the rule. Airlines, among other travel businesses, often use types of Fintech to set ticket prices, which can easily be updated online.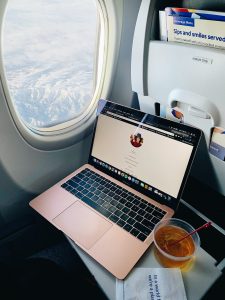 Opportunities for Online Hospitality Businesses
Here are some opportunities available for hospitality businesses selling online to improve their service.
Loyalty Schemes – Using loyalty programs can build customer loyalty and encourage repeat purchases. This method allows you to reward your most loyal and dependable customers, further incentivising customers to keep spending.
Email marketing – By using email marketing, you can keep in touch with customers. Providing discount codes and special offers through emails is one of the easiest ways to retain customers.
Feedback – Customer satisfaction surveys, social media activity and online reviews can all be used as feedback to improve your service.
Summary
At the end of the day, the goal of businesses in the hospitality industry is to provide customers with an enjoyable experience. Whether that enjoyment comes from eating a delicious meal, relaxing in a luxurious spa, or getting a cosy sleep away from home, making sure each guest is taken care of is essential.
The experience should also have intuitive interactions with your business. Booking experiences should be easy-to-use and hassle-free, for both the customer and the business. As a result, implementing online bookings is an important step for any business in the hospitality sector.
With the trend towards a cashless society, digital payments are simplified, allowing businesses and customers alike to benefit from online shopping.