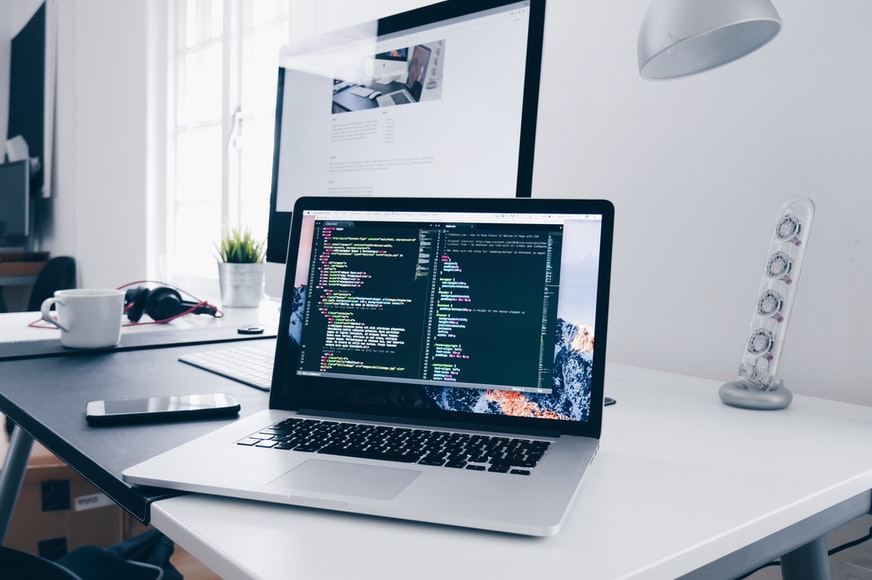 In this digital age information and data have become important. Businesses of all sizes try to make the best use of the data they collect about their customers and prospects to better their business. CRM systems help businesses achieve goals, improve customer service and increase profits. If you're just starting with CRM systems and need some more knowledge about them, we will go over some basics. If you want a more in-depth beginner's guide to CRM Systems, we've got the perfect blog for you!
CRMs and Why They are Important
To put it in the most simple way, CRM software is a tool you can use to store and manage data about your customers. CRM systems can better your customer service, it can give you a better insight into relations with customers and prospects, better lead management and help with more closed deals. No matter what industry you're in or whether your business is big or small, having a CRM system is the way to go.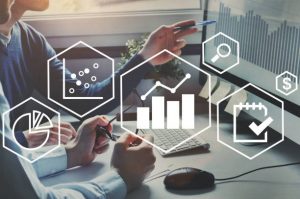 The Types of CRMs Systems
There are five different types of CRM software, Operational is the type that allows you to better manage your business based on the customer data you collect. Analytical is a kind of CRM that allows for data visualisation, for example, it gives you better insights about your customers and their interactions with your business. Collaborative allows you to interact with your vendors and distributors based on shared customer data. Campaign management is a combination of analytical and operational CRMs. It is used to run sales or marketing campaigns using the contact information gathered in the systems. Lastly, we have Strategic, this type puts customers first, allowing you to use the information about customers and market trends to make better business decisions. Let's take a detailed look at each one of them:
Operational CRMs
An Operational CRM software blends all of the business processes like the sales, service, or analytics CRMs into one rather than focusing on a singular purpose. An operational CRM is designed to give your marketing, sales, and customer service departments the possibility to better support your existing and potential customers. A VoIP system integrated with a CRM would be one example of an operational CRM.
VoIP stands for Voice over Internet Protocol. It refers to phone calls that are made through the Internet, rather than a regular landline or a mobile network, for example, FaceTime, Skype, or WhatsApp call. A VoIP system works by taking your analog voice signals, converting them into digital signals, then sending them as data over your broadband line. The amazing thing about VoIP is that it's a lot cheaper than using normal phone lines, you don't have to pay for your phone calls based on distance, which country you're calling, or how much time you spend chatting.

Analytical CRMs
Analytical CRMs help companies make use of the information they gather about customers. This includes customer preferences, channels, points of contact, interests, and more. Then, based on the contact data, it can gather even more information including trends, and help to recognize patterns in data sets. This way, businesses can make use of the data they already collect to make better business decisions. This type of CRM is more of a behind-the-scenes process; customers are not aware of the analysis of their actions and interactions with the brand.
Collaborative CRMs
Collaborative CRMs allow different teams to share information about customers. These types of CRM can include various company divisions, such as marketing, sales, customer service, technical support, external customers, vendors, and distributors. These departments often work separately, which makes addressing customer enquires difficult, so the primary role of this CRM is to simplify workflows and processes.
Campaign management CRMs
Campaign management CRMs can be described either as analytical or operational CRMs. This is because they blend the features of allowing the use of collected customer data and insights to run marketing or sales campaigns. This type of software helps businesses manage the various aspects of a marketing campaign. It helps create, monitor, and measure the outcomes of a business marketing across marketing channels. The aim is to optimize sales and profitability by keeping track of the campaign spend vs the campaign success rate.

Strategic CRMs
Strategic CRM focuses on customers, it collects information about your customers and the interactions between them and your business. Which then leads to an improved relationship between your business and them. The great thing about Strategic CRM is that it gives you insights right away, adjusts and customises the way you interact with customers. This solution is perfect for businesses whose main focus is long-term relationships, rather than quick sales and short campaigns.
Summary
There are quite a few CRM systems, so it is important to know each one of them and what they do specifically. By knowing this you will be able to understand which one is best for your business. If you need a few tips for choosing the right CRM for your business, don't worry, we've got you covered.
Check our CRM app for Android/IOS!