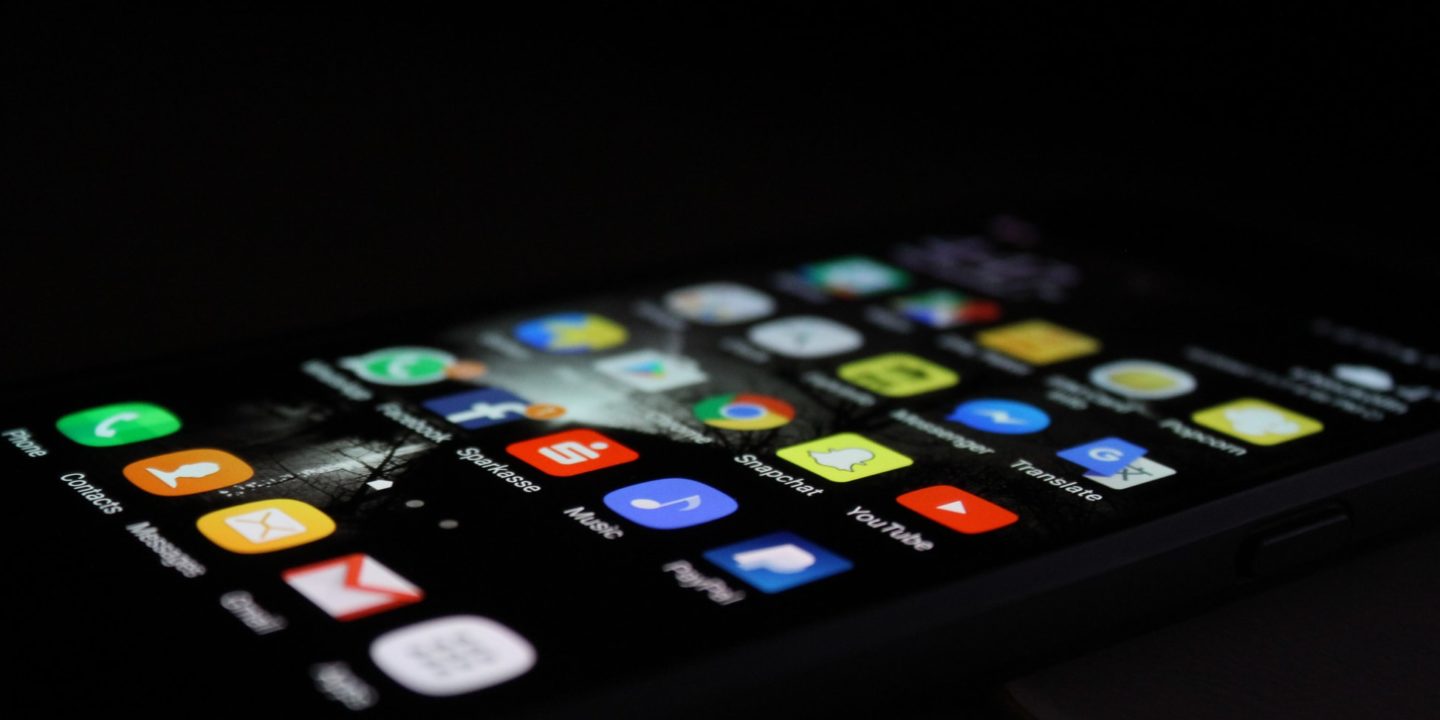 12 effective ways to draw traffic to your website
If you have launched a new online business, drawing web traffic is crucial to being successful. Creating a website for your business is a good place to start, however, just having a website is not enough, it is just as important to know how to draw traffic.
Since websites are fundamental to the success of any business, it is important to firstly cover the basics of an attractive website design before moving on how to draw traffic.
In this blog, we will explain 12 effective ways to drive traffic to your website.
You have launched a new business and have set up an all-important website. It is your digital store from which you can sell your products and services without the need for a physical store. There is no need to pay for expensive shop leases and business rates. Then you ask yourself –
"Right now, how can I draw visitors to my website?"
Many businesses face problems with reaching out to customers and they often fail to draw web traffic. The problem that most businesses face is not about how they can set up a website, it is more about how they can draw web traffic to that digital store.
It is not enough to create great content, products, or services. Businesses need to design, optimise, and promote their services using different channels to ensure there is traffic on their website.
One of the best ways to draw web traffic is to use social media channels to promote your content. Examples of Social Media platforms business use include Facebook, Twitter, YouTube, TikTok, Instagram, and even Snapchat. Each platform has to be utilised differently to maximise outreach and draw traffic.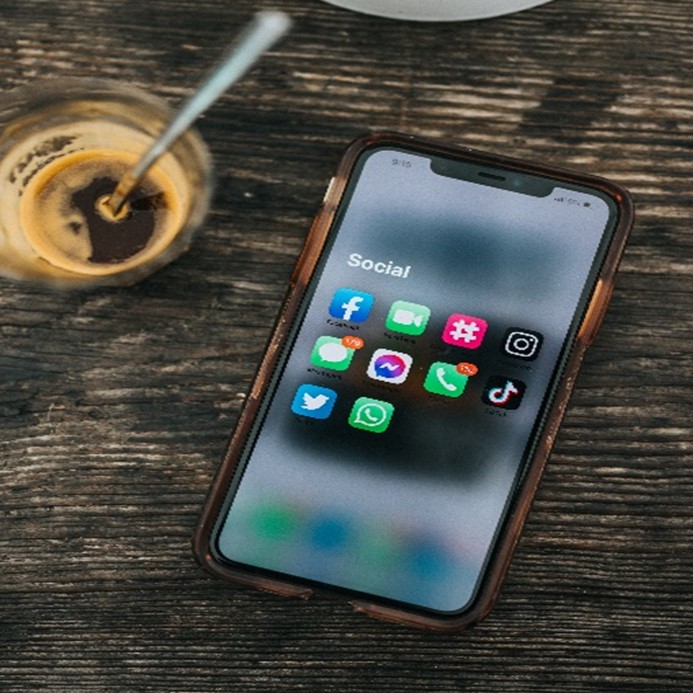 Websites and apps such as Google and YouTube can be used to publish targeted ads and promoted posts to utilise their vast amounts of data and reach out to customers who are genuinely interested in your products. Targeted advertisements will help draw web traffic that is interested in your business and the website should convert the visitor into paying customers.
Facebook ads are also a useful tool to draw traffic. Currently boasting around 2.8 billion monthly active users as of 2021, consisting of over 59% of all social media users, Facebook is the largest social media platform in the world. There are many opportunities for businesses to use Facebook Ads to reach new customers and draw web traffic. Facebook also uses targeted advertisements to maximise user interactions based on location, interests, and other vast amounts of user data. The data allows Facebook Ads to achieve a relatively high Return on Ad Spend (RoAS).
Owned by Facebook, Instagram is also one of the most popular social media platforms, with a billion active monthly users. Using the same data and targeting advertisement methods like Facebook, Instagram can also help your business drive more web traffic and boost sales. If you have already built a significant number of followers on Instagram and have not used Instagram Ads, you are not maximising the use of targeted advertisements on social media platforms. The platform offers the ability to create ads as photos, videos, stories, and reels, so businesses can begin creating the most customisable ad content.
Influencer marketing is a great way to draw traffic and reach out to millions without having a large following. Influencers are popular social media users with many active followers. According to reports, influencer marketing has a market value of a whopping $13.8bn. That is a staggering 360% increase from the value of $3bn in 2017
Businesses can reach out to influencers on social networks such as TikTok, Instagram or YouTube. Influencer marketing is used by reaching out to people who are established in your market niche or industry with a large number of followers. If your products are reviewed by YouTubers or shown being used on Instagram, there will be many likely to follow the link to your website.
This can be done through gifting free products to or by paying influencers to promote them, either way, you will drive more traffic to your website.
A presence on social media can be used to draw traffic to your website. If your Instagram or YouTube pages have relatable content, viewers are likely to engage and visit your website. This can be a very cost-effective method of promoting a business; however, it does take time for businesses to build a social media presence. 
Who doesn't love pictures? Images can be posted across Social Media platforms to promote the brand using appealing content. Content can be created with applications such as Canva, with graphical designs and aesthetics, Applications such as Instagram and Snapchat can promote updated products and promotions, building a relationship with viewers. Viewers interested in the social content are more likely to follow, engage and visit websites, improving your outreach.
If a picture can tell a thousand words, then a video can tell a million.
Video content can be posted on social media to successfully boost branding. Creating videos with usage instructions, showcasing products, or telling a story behind the products can help build a brand and improve engagement with viewers.
It can be difficult for new independent businesses to promote their websites and social media pages, however, asking friends and family to share your content is a really good way to get started.
Asking friends and family to share your social media posts as well as website links on their profiles is a cost-efficient and effective way to start promoting your brand which can later be expanded upon. With enough shares and some luck, your visitors should start rolling in.
Marketing and good branding are essential to retaining existing and gaining new customers. With a clean aesthetic and effective marketing strategy, you will drive lots of valuable traffic to your website.
Finally, if you want to draw traffic, you will need an attractive website and keep the visitors engaged. Read our blog on '6 Principles of an Attractive Website'.
Encouraging users who have visited your website to revisit is equally as important as attracting new users. For this reason, it is important to create an attractive website design and ensure visitors enjoy using your website.
Professional web designers can help create a visually pleasing and easy-to-use website design and keep users engaged on your page as well as draw new visitors to the website.
How often do you get emails with offers from retailers? It is almost essential for every business to let customers opt into receiving promotions through email as it is a cheap and effective method of getting people to revisit your website.
Email marketing is a great way to draw traffic to your website and promote any offers. However, it also means that you need a list to market to. Some businesses focus on attracting new customers through content marketing, but they forget about traditional methods such as email marketing.
Email marketing can be an effective marketing tool, and successful emails can result in a significant increase in web traffic. However, businesses should be careful not to barrage people with persistent emails about every minor detail of the business.
Around 77% of internet users read blogs. That is a lot of users reading content online! While writing blogs will allow you to reach an audience, if you want to attract meaningful visitors and generate valuable traffic to your website, you will need your blogs to be tailored to targeted users.
Answering user queries through well-written content whilst also improving search engine optimisation are the best uses of blogs. Creating effective blogs is not easy, as it requires a good content marketer and persistence.
Blogging is a useful, cost-effective, and long-term solution to draw web traffic, however, it can take years to successfully build. Writing blogs and content that your audience likes to engage with and is passionate about is the perfect way to build a brand, improve engagement and forge relationships.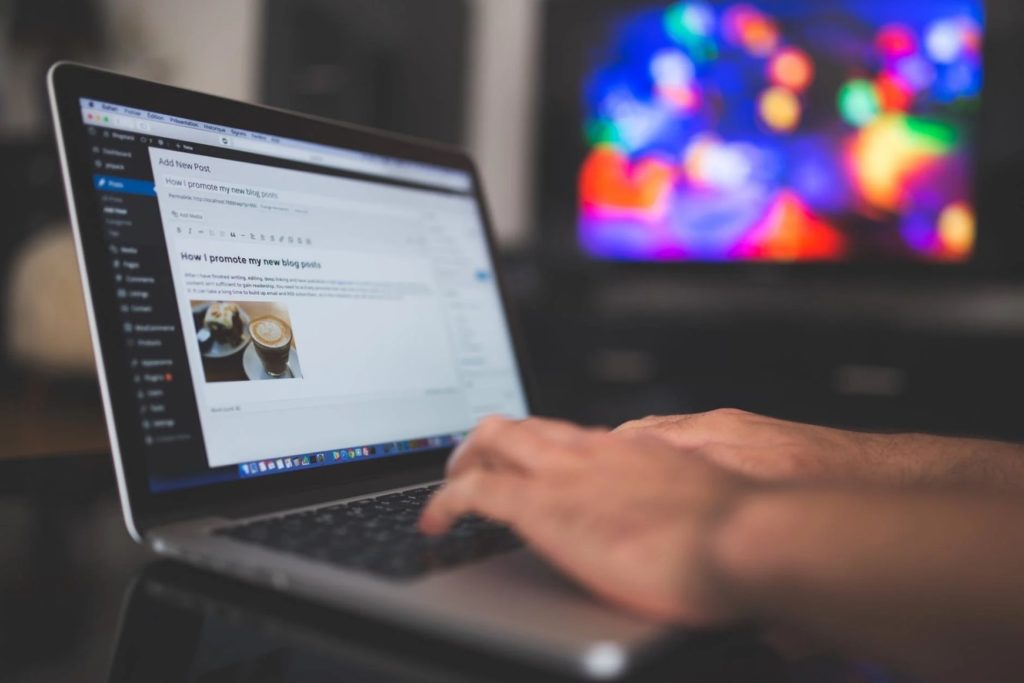 Using a combination of Google Analytics and SEO, businesses can make their websites appear at the top of search results. If a website appears near the top of a popular search query, it almost guarantees the website busy traffic. Using analytics is critical to the success of some websites.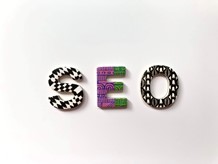 Google Analytics is a valuable source of data on almost every possible aspect of your website, showing the most popular pages, access methods to visitor demographics. You should keep a close eye on your analytics data and use it to inform your marketing and content creating strategies. Paying attention to what content is proving to be the most popular will help aid business strategies and see where your web traffic is coming from.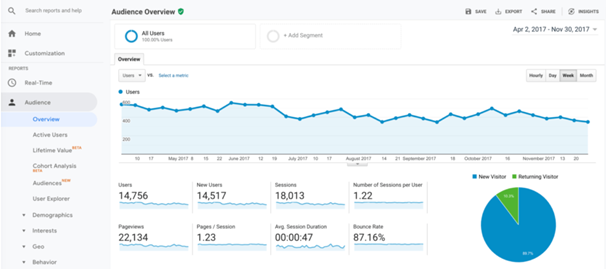 Search Engine Optimisation is the process of improving your website by increasing its visibility when people search for products or services related to your business in Google or other search engines.
Algorithms analyse web pages in their index, considering different ranking factors or indicators, to determine what order web pages should appear in the search results of a query.
Having good SEO allows your website to appear higher in search results, thus draws more traffic.
Key details to remember:
Build profiles on social media and gather followers
SEO is key to having your business gain customers
Social media Ads have a high RoAS, providing a great short-term boost
Analytics will show your most visited pages, be sure to learn and improve other pages so they also become popular!
Build an email marketing list! It is the key to turn customers into regulars.
There are many paid and free methods to draw traffic. Every new business wants to save costs and creating social media content and building Search Engine Optimisation are relatively cheap methods however, they often take time to build and successfully optimise. They are organic methods of drawing web traffic and are free to do even though they take a while.
Other inorganic methods can also be used such as social media influencers and direct marketing strategies. These methods often boost web traffic quickly however they often charge a significant fee and provide a short-term solution. Smaller businesses may not be able to afford these methods of driving growth and therefore chose to follow an organic approach at first.
Businesses should look to utilise the most suitable methods of drawing traffic according to their web traffic needs, affordability, and available time and resources.